Anne Hale Miglarese
Board Chair Chief Executive Officer Radiant Earth Foundation
Jerry Johnston
Specialist Leader Location Intelligence Practice Deloitte
Sanjay Kumar
Chief Executive Officer Geospatial Media & Communications
Peter Rabley
Venture Partner Omidyar Network
Margie Sullivan
Chief Executive Officer Sullivan Strategy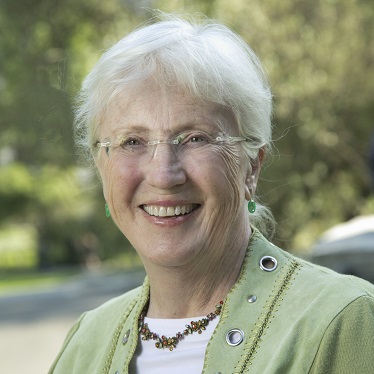 Kass Green
President Kass Green & Associates
Anne Hale Miglarese
Chief Executive Officer
About Anne Hale Miglarese
Chief Executive Officer
Anne Hale 
Miglarese
, founding CEO of 
Radiant Earth Foundation
, is committed to providing geospatial analytics using imagery and mapping data to empower informed decision-making to help solve the developing world's greatest social, economic and environmental challenges. Anne has extensive government and private sector experience in Geospatial technologies. Prior to launching 
Radiant Earth Foundation
 in Aug. 2016, she served as President and CEO of Fugro Earth Data, as President and CEO of 
PlanetiQ
 and a Principal Director at Booz Allen Hamilton. Anne has also worked for the National Oceanic and Atmospheric Administration, the SC Water Resources Commission and the SC Department of Natural Resources.
Anthony Burn
Chief Engagement Officer
About Anthony Burn
Chief Engagement Officer
Anthony Burn is intent on harnessing the full power of GIS enabled data across multiple platforms, to transform individual lives and whole societies for the better. Anthony recently served as a senior consultant for two technical agencies of the United Nations, with a focus on the adoption of emerging technologies into the United Nations Operational Programs. Anthony has also worked with multinational organizations and commercial companies to deploy emerging technologies for the National Laboratory on t
he International Space Station
, with an Earth Observation focus. Previously, Anthony was based in the United Kingdom, helping UK satellite companies develop commercial routes to global markets, as Head of the ADS Group Space Division.
Victoria M. Gammino
Chief Science Officer
About Victoria M. Gammino
Chief Science Officer
Victoria M. Gammino is committed to improving access to the geospatial data, Earth imagery, and analytics that are critical to solving development and environmental challenges around the globe. Before joining Radiant Earth Foundation, Victoria was an epidemiologist with the US Centers for Disease Control (CDC) for 15 years, where she conducted infectious disease research in Africa, Asia, and the Americas. Through her work on polio eradication in the Lake Chad Basin and East Africa, Victoria saw the potential of geospatial data to reveal the "unknown-unknowns," that is demographically invisible communities, and assist the humanitarian community to reach them more effectively. She collaborated with the World Health Organization, UNICEF, FAO, USAID, host-governments and non-governmental organizations to improve operations and strengthen policies through evidence-based practices. She has also worked as a technical consultant for a number of US-based foundations, including most recently, the Bill and Melinda Gates Foundation.
Hamed Alemohammad
Lead Geospatial Data Scientist
About Hamed Alemohammad
Lead Geospatial Data Scientist
Hamed 
Alemohammad
 is passionate about applications of machine learning in geospatial analytics and its possibilities to provide developing countries with tools to monitor their progress toward sustainable development goals. Hamed has extensive expertise in remote sensing and imagery techniques particularly in developing new algorithms for multi-spectral satellite and airborne based observations. He also serves as an elected member of the American Geophysical Union's technical committee on remote sensing. Prior to joining 
Radiant Earth Foundation 
 in Sep. 2017, he spent one year at Columbia University and two years at MIT as a postdoctoral research scientist. Hamed received his PhD in Civil and Environmental Engineering from MIT in 2014.
Louisa Nakanuku-Diggs
Marketing and Communications Manager
About Louisa Nakanuku-Diggs
Marketing and Communications Manager
Louisa 
Nakanuku
-Diggs is enthusiastic about storytelling and visualization and their possibilities to transform complex topics into simple, yet engaging and effective narratives. Louisa has helped governments, development organizations and NGOs focusing on environmental issues in Africa with approaches to convert data to information, and information to knowledge and attitudinal changes. Before joining 
Radiant 
Earth Foundation
, she served as an international communication consultant, working with conservation organizations to develop behavior change strategies, incorporating digital communications channels and generating science information products for laym
e
n.
Anna Mae Green
Community Engagement Associate
About Anna Mae Green
Community Engagement Associate
Anna Mae Green is passionate about evidence-based tools and its possibilities to provide the global development community with resources to impact governance and policy. Anna Mae coordinates different aspects of relationship building, including capacity development, knowledge transfer, and user strategy. Before joining the Radiant Earth Foundation, she worked as a senior policy associate at New York University. Anna Mae has also interned at the United Nations Population Fund (UNFPA), worked for the Energy Information Administration within the U.S. Department of Energy, and served as a U.S. Peace Corps volunteer in Swaziland.
Yonah Bromberg Gaber
Platform Developer Community Associate
About Yonah Bromberg Gaber
Platform Developer Community Associate
Yonah Bromberg Gaber is excited about leveraging user-centered design for the global development community by connecting policy-makers and field-based practitioners with tools to make their work more effective. Yonah helps users by creating tutorials, transforming feedback into platform development, and building geospatial data libraries. He previously served as a technology intern for Radiant Earth Foundation while studying at the George Washington University. Yonah has also interned with the Social Feed Manager team at GW Libraries, developing better user experiences with archiving social media data.
Alando Ballantyne
Geospatial Machine Learning Engineer
About Alando Ballantyne
Geospatial Machine Learning Engineer
Prior to Radiant Earth Foundation
, Alando Ballantyne spent three years as a design researcher, policy analyst, and open source software developer focused on global poverty. Working with refugee camps in Haiti and Uganda, Alando prototyped and built software intended to improve the livelihoods of those living on less than one dollar per day. Before switching to humanitarian work, 
Alando
 was part of the initial team that created the startup, Soylent. He has a BA in Romance Languages and BS in Journalism from the University of Oregon. Alando writes about machine learning, global poverty and other topics that interest him at 
https://alan.do
.
Kristi Knudson
Program Manager
About Kristi Knudson
Program Manager
Kristi is excited to help organizations address pressing global sustainability and resiliency issues to achieve their goals and increase access to technology that informs decisions about the future of communities, economies, and ecosystems. Kristi has project management experience in technology implementation and international development. Her portfolio at Radiant Earth Foundation includes managing partner projects such as CommonSensing, and coordinating with stakeholders to deliver products and services. Before joining Radiant Earth Foundation, Kristi worked in client-facing consulting roles implementing software systems with Deloitte, and Epic, a leading healthcare software company. She spent over three years working in project management and business development for a variety of NGOs and start-ups in Latin America focused on social enterprise development, sustainable financing, protected area management, conservation, healthcare access, and ecotourism. Kristi has a BS (Summa Cum Laude) in Business, Sustainability, and Spanish from the University of Minnesota. She received her Master of Science in Ecological Economics (Distinction Honors) from the University of Edinburgh with an emphasis on spatial modeling and private-public integration to achieve the Sustainable Development Goals. Kristi is also a former Americorps volunteer and TEDx organizer.
Yoni Nachmany
Machine Learning Intern
About Yoni Nachmany
Machine Learning Intern
Yoni Nachmany is passionate about illuminating and understanding the challenges faced by underserved communities using satellite imagery and emerging techniques in machine learning. Yoni has explored his interests in deep learning and big data analytics through fellowships at the civic geospatial technology company Azavea and the visual recognition AI startup Clarifai. He has also explored socially responsible software development through his time building apps for nonprofits at the student organization Hack4Impact and interning at the community social network Meetup. Yoni is pursuing a M.S.E. in Data Science and earned a B.S.E. in Networked and Social System Engineering from the University of Pennsylvania.
Isaac Sakyi
Science & Policy Intern
About Isaac Sakyi
Science & Policy Intern
After graduating with a Bachelor of Applied Health Science from Bowling Green State University, Isaac Sakyi's interest in public health led him to the South Pacific island nation of Vanuatu for an unparalleled opportunity to serve as a Community Health Peace Corps Volunteer. Isaac worked with rural communities to adopt healthier lifestyles through health education and improve awareness of prominent community illnesses through the delivery of seminars to extremely remote and isolated areas. Isaac is pursuing a M.S. in Global Health at Georgetown University.
Chris Holmes
Technology Fellow Planet Labs
Seth Fitzsimmons
Technology Fellow Mojodna
Yang Chen
Technology Fellow Data61, CSIRO
Brookie Guzder-Williams
Technical Fellow Director of Data Science, World Resources Institute